Monday - Saturday 11am-7:30pm Sunday 12pm-6pm
Searching for a mattress in Rocklin? Come check out the neighborhood's favorite place to shop for mattresses: Sleep First!
You can find us in the Rocklin Commons shopping center, west of Sierra College & I-80. We're located next to Target, nestled right between Ross and Famous Footwear.
Sleep First in Rocklin Commons offers the same great deals as huge chains, but from a locally owned and operated business. That means that unlike the other mattress stores, our number one priority is serving our community, not boosting our bottom line.
We're proud to be part of the Rocklin community, and happy to say that each purchase made at Sleep First in Rocklin Commons directly supports the local economy. And we want to support you, too. We invite you to bring in your receipt from Target for an additional savings of up to $300 off your purchase!
At Sleep First Rocklin Commons, our sales staff both love and understand the community they serve. We understand your need for a shopping experience that's low-pressure, and are committed to creating an environment where you feel supported in finding your perfect mattress. We're here to listen to your needs and preferences, and guide you towards the best mattress solutions at the best possible price.
At Sleep First Rocklin Commons, we're happy to offer the best prices and deals on both online brands like the Nectar mattress and traditional retail brands like Tempur-Pedic. Are you curious about the popular Nectar Mattress? We offer it at a competitive price and throw in 2 free pillows. Interested in an adjustable base? We have them available for some of the lowest prices around— just $577 for a Queen size set. We often run special web-only deals-- just message us for the coupon code!
You can also rest easy thanks to our price match guarantee— if our price isn't already lower, we'll happily match any competitor's advertised price! And if you're not completely satisfied with your new mattress? You have a whole 365 days to exchange it. That's 245 days longer than other mattress store's 120 day exchange policies.
We're also home of the 20 Year Warranty on any Tempur-Pedic® mattress! Here's how it works: the first 10 years of the warranty are covered directly by Tempur-Pedic® themselves. After that, Sleep First offers you an EXTRA TEN YEARS covered directly by ServeCo, a global leader serving huge companies and their customers for more than three decades. That means no matter what happens, you're covered and can sleep soundly knowing that your investment is comfortable and protected.
Our service doesn't end when you make your purchase. When you shop at Sleep First, we make it easy for you to get your new bed home, too! We're happy to offer free, fast home delivery— and to make it even easier, we also have mattress setup and haul away available.
Still figuring out if a new mattress is even something you're looking for? Check out this article on how to know if it's time to replace your mattress. Know you need a mattress upgrade, but aren't sure where to start? Here's a guide all about how to shop for a mattress and what questions to ask when mattress shopping.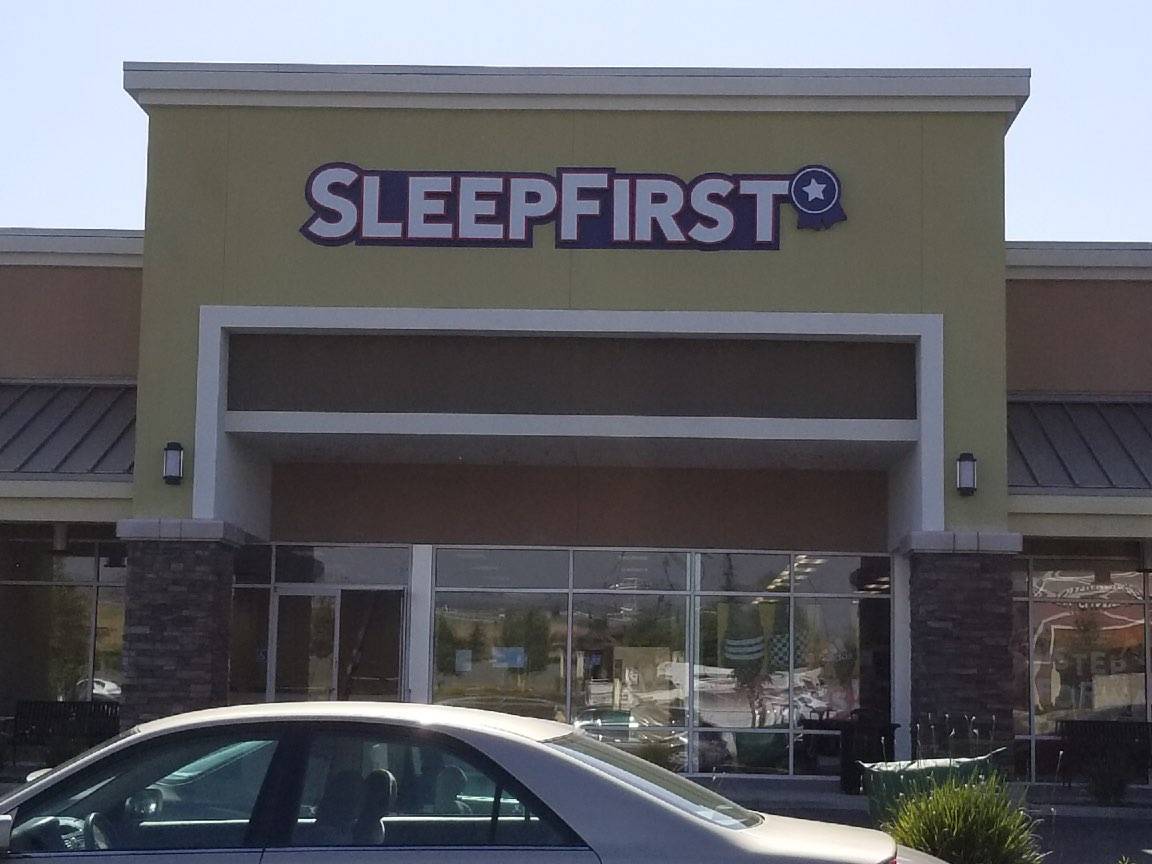 There's a huge mattress sale happening at Sleep First in Rocklin!
We have the full selection of Tempur-Pedic, Sealy, Regent Sleep, Beds to Go and a great selection of Clearance pieces with up to 50% off.
We are locally owned & staffed by people who love the communities they work in. High level, no-pressure sales staff who focus on fitting our guest with the best possible solutions at the best price.
Our mattress store understands your need for a zero-pressure shopping experience. We specialize in serving our customers' needs instead of forcing something you don't need. Unlike our competition - WE LISTEN, and we promise to find the right bed for you.
We offer an exclusive 20 year warranty on Tempur-Pedic, and our Beds 2 Go program is guaranteed in-stock for guests who want to take their new mattress home with them right from their local store.
You can find us in Rocklin Commons next to Target, between Ross and Famous Footwear.
See What Our Rocklin Commons Customers Are Saying About Us!