First-time mattress buyers often cringe at the thought of shopping for a mattress for good reason. Finding a comfortable, premium-quality mattress within their price range feels like a daunting challenge. But don't worry. Sleep experts at Sleep First share 12 handy tips for those looking to buy new mattresses so you can know what to expect when you set foot in a mattress store.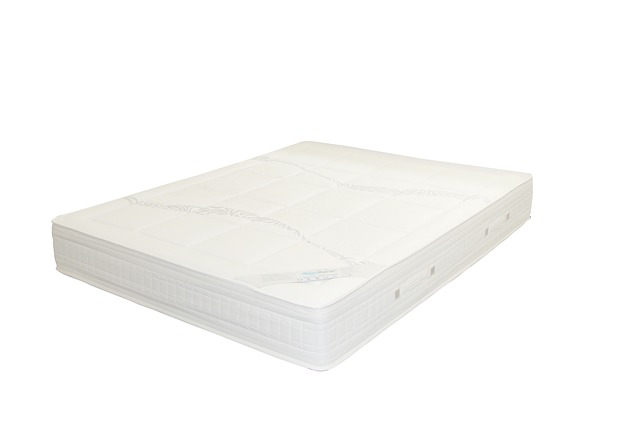 "Firm" Is Relative
Almost every mattress manufacturer has a different standard of soft, medium and firm. You can't always figure out the mattress density of hybrid mattresses by looking at the labels. Medium firm and firm types of mattresses may vary between collections. Always try out a new mattress before you buyand don't base your decision to shop for a mattress on the tag alone.
Prices are Negotiable
Buying a new mattress is similar to buying a car. Prices for memory foam, hybrid, and innerspring mattresses vary greatly and big markups are pretty common in the mattress industry, especially in smaller furniture stores. You can haggle a deal on the markup. Given the vast number of innerspring and foam mattresses, you can find a good mattress at a good price. Some stores will even match a lower price you'll find elsewhere. While big mattress chains list their mattresses at the lowest prices, nothing should stop you from bargaining at the mattress store.
Price Doesn't Indicate Quality
Just because a specific mattress costs more than another doesn't mean it's superior in terms of comfort and support. Or it can ease your back pain. While most mattress manufacturers offer luxury options to customers who desire high-end products to relieve pressure points, the perfect mattress for your sleep might be on the cheaper side. And you can bargain.
You can Get a Trial Run
It's always a good idea to test out new mattresses on the showroom floor. But even so, lying on a mattress for 5 minutes in your office wear at a busy local store won't give you an accurate sense of the product. You need to know how the mattress responds to parts of your body and find the best sleep position. Check whether the retailer offers a 100-night trial with the option to exchange the mattress if you're unhappy with it.
Buying a Mattress Takes Time
Shopping for a new mattress isn't something you can complete during lunch break. It takes time, effort and of course, careful consideration to find the perfect mattress for a good night's sleep. Expect to spend an hour wandering through the mattress store on your first visit. But don't worry about walking out without a mattress. You'll probably go back a few times or even hop between mattress stores before you make an innerspring mattress purchase.
Sleeping Space Matters
Find out what mattress size fits your bedroom. Queen and king-sized mattress work well for couples. However, not all master bedrooms can accommodate a king bed. Measure your bedroom space before you head to the neighborhood mattress store so you can choose the right mattress size. If you're buying a larger mattress, make sure the entrance is wide enough to let you navigate the mattress. Pay attention to sharp turns and stairways.
You Can Buy a Mattress Online But Be Careful
Online mattress stores make it easy to shop and buy a new mattress. But there's a caveat. You can't try it out first. If you decide to complete your purchase virtually, protect your investment and comfort by shopping at a brick and mortar store with a free return policy.
Not All Warranties Are Equal
When you go mattress buying, it's easy to overlook the issue of warranty until a problem springs up. Make sure you understand what exactly a mattress warranty covers before finalizing the purchase. A full warranty usually covers mattress repairs and replacement while a prorated one typically offers less coverage. For example, a 10-year full warranty plus a 10-year prorated warranty after that means the mattress company will reimburse a portion for repairs once the 10 years lapse. Normal wear and tear aren't included in the warranty.
List Prices for Mattresses Aren't Real
When shopping for a mattress at a departmental mattress store, you may find the retail price is somewhat higher than the offer price. That's because local stores inflate prices to make you think you're getting a deal. The truth is you and get a mattress for a low price anytime, and don't buy the idea that the store is running a mattress sale.
A Box Spring isn't Necessary
You need a good support system for your mattress, but it doesn't have to box spring. Why not place your mattress on a foundation, adjustable base, platform bed or right on the floor? Any of these bed supports can ensure you don't void your warranty, regardless of what the salesperson tells you.
You Don't Need Pillow Tops
Pillow tops add a layer of cushioning comfort to your mattress and will cost a pretty penny. You can attain the same comfort level for a fraction of the cost by purchasing a premium-quality mattress and adding a thick mattress topper.
A Good Mattress Is Worth It
While mattress quality and price vary tremendously, we recommend buying the best mattress for your room. After all, you spend a third of your life sleeping. So, you want to make sure you get a mattress that supports your sleeping needs. It's not a must you buy a high-end hybrid or memory foam mattress. You can get a high-quality product sigh pressure relief and edge support at a reasonable price. The bottom line is a good mattress is a worthwhile investment.
Looking for a
Memory Foam Mattress

? Shop for a Mattress at Sleep First Near You

We get it. Mattress shopping can be tough. If you're intimidated by the range of mattresses and comfort levels or don't know what type of mattress suits your sleeping needs, visit the nearest Sleep First store and talk to a mattress expert. Knowledgeable and friendly experts are always ready to listen and help you find the perfect mattress at the best price. We know the best mattresses for back and stomach sleepers as well as side sleepers and can recommend the perfect mattress for you.